PILL BOTTLE DROP-OFF
There are people in developing countries that could really use that which most of us throw away monthly if not more often- Pill Bottles.
Health care organizations around the world, in combination with drug manufacturers, have medicines to donate to those in need. But they lack pill bottles! The medications are being given loose in hand and they are often lost, deteriorate, get wet or are otherwise destroyed.
YOU CAN HELP!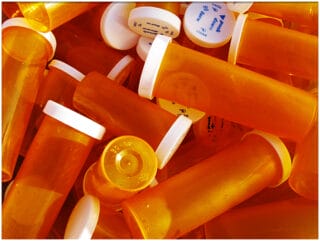 Please drop off your EMPTY pill bottles at Goodrich Optical, any time during normal business hours. Our office is located at 2450 Delhi Commerce Dr., in Holt. You can even leave them outside our door if you do not wish to come in.
To be safe, we suggest you remove any labels, or use a permanent marker to cover your personal information. But if you cannot or choose not to, so be it.
As we are not equipped to properly dispose of unused medications, we ask you to be certain they are EMPTY. We can not accept bottles that contain medications.
Goodrich Optical will collect them and turn them over to the Holt Lions Club who will save, package and send these valuable resources to help those who need them most.
Thank You for Your Kindness,